HEAVY DUTY TRAILER HITCH PIN LOCK – It's a newly upgraded trailer hitch receiver lock with all metal construction. Two tubular keys are included to ensure easy fit and detach.
● UNIVERSAL COMPATIBILITY - The trailer hitch lock is designed with a diameter 5/8" and a length of 3-1/2". It is compatible with class III IV hitches, 2" 2-1/2" hitch receiver, big towing truck and car (Please make sure of the size of the lock or email us for more information before placing an order).
● SAFE & EASY TO USE - The core of the lock is made of premium zinc alloy tubular. Its anti-theft design can withstand significant blows from different kinds of external force. Additionally, the lock includes a rubber cap and 8 rubber O-rings, which effectively keeps the keyhole away from dirt, dust, water and prevents any rattling noises.
● PRODUCT OF REMARKABLE WORKMANSHIP - The hitch lock features high quality solid steel with black electrophoretic paint. It is quite sturdy and can carry up to 30,000 lbs, twice as much as that of common pin locks. It is durable, and reliable.
● WARRANTY SERVICE – We warrant the quality of our products. If you are not satisfied with our lock within 30 days of your purchase, you will get all your money back or a replacement. In addition, a year of quality warranty is provided.
Professional Trailer Hitch Receiver Lock Pin in 5/8" Dia and 4 Inch Length for class III IV hitches, big towing vehicle, truck, 2-1/2 3 3-1/2 hitch receiver.
2020 New heavy duty Trailer Hitch Receiver Lock Pin in all metal sturdy construction to offer a super loading of 30,000 lbs, meeting your various needs!
More features to make the Trailer Hitch Receiver Lock Pin a great choice.
●Easy to lock and unlock with 2 tubular keys, pin will be pops-up automatically when turns the keys.
●High quality material and sturdy structure, great craftsmanship, durable, reliable and long lasting.
●Upgraded premium zinc alloy tubular lock core in newest anti-theft technology to offer the first grade safety.
●A dust cap aims to keep the keyhole away from water and dirt to offer a 360 degree full protection.
Great Trailer Hitch Receiver Lock Pin for cars, car back bike bracket, RV, boat trailer, truck and more, meeting your various needs.
Specification:
Material: steel, zinc alloy
Diameter: 5/8"
Length: 4 inch
Loading: 30,000 lbs
Color: black
Package Content:
1x 5/8" Dia Lock Pin (4 inch long)
1x 360° Rotation Lock Head
2x Tubular Keys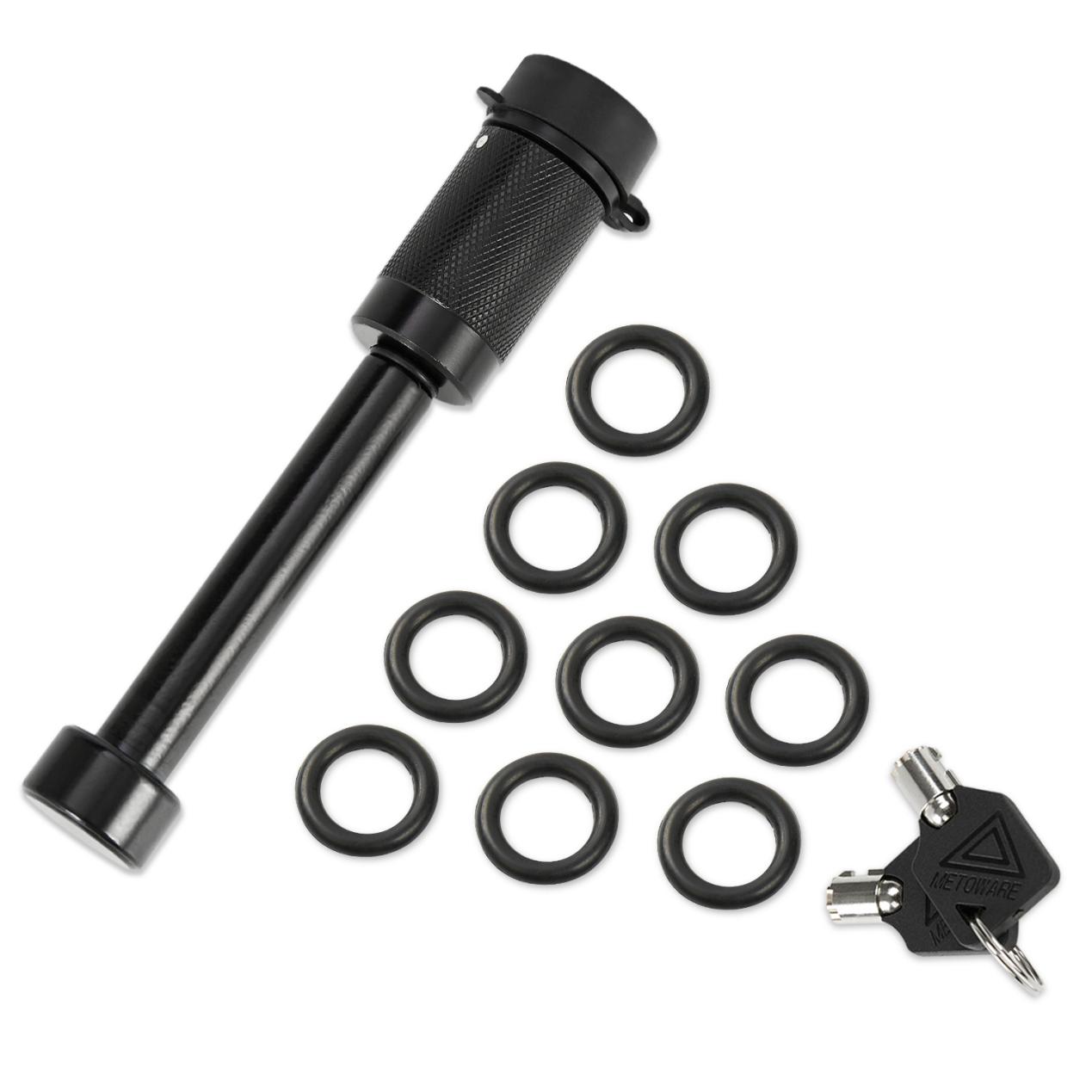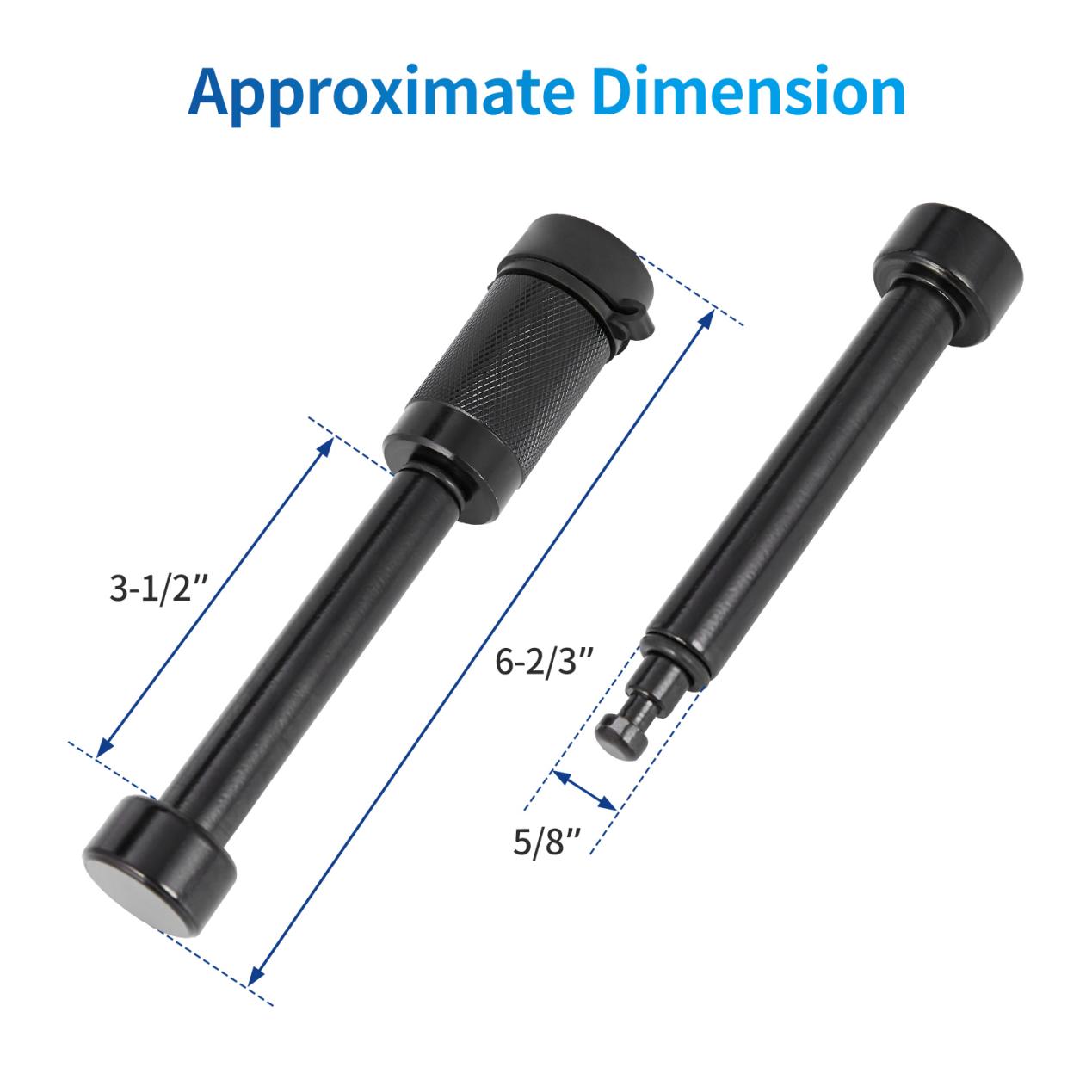 ---
Post time: Jan-07-2022