Hitch Tightener for 1.25″ and 2″ Hitches, Heavy Duty Steel Anti-Rattle Stabilizer
Product Detail
Product Tags
The Hitch Tightener was designed for reduce rattling and movement for hitch tray, cargo carrier, bike rack and other hitch mount towing accessories. Provide you a quiet towing experience.
When you're using a hitch, you might run into some issues like rattling and noise. Something as simple as a hitch tightener can put ​a stop to that.
This anti-rattling clamp is perfect for 1.25" and 2" hitches. It is compatible with all hitch classes includes I, II, III, and IV, both 2" and 1.25" models, ideal for hitches on SUV's, vans, trucks, RV's, and trailers.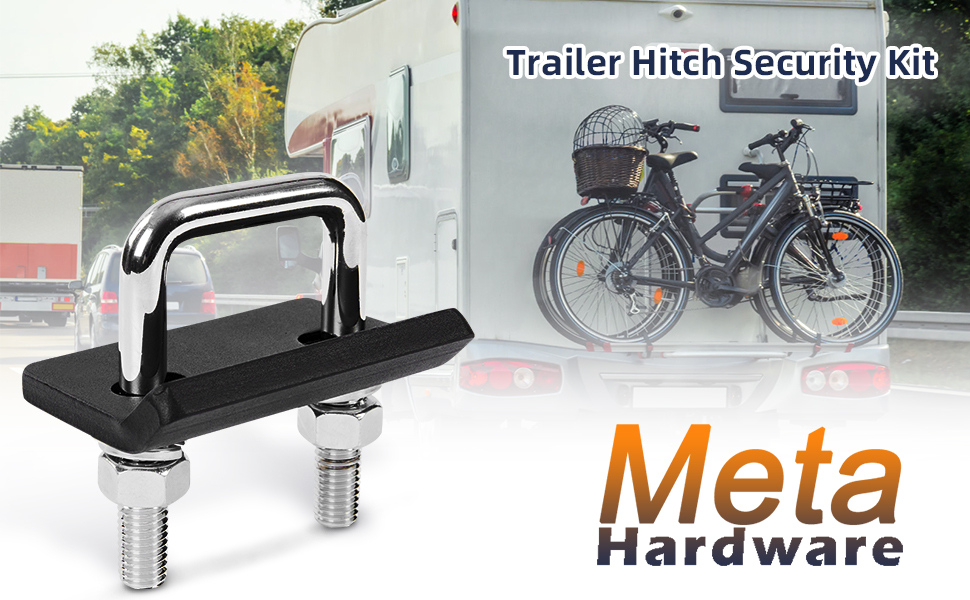 This tightener is perfect for most hitches that are 1 ½ inch and 2 inches. So, it can handle a good number of trailers, bike racks, racks for cargo boxes, and so on.
The Stabilizer was constructed from heavy duty steel. Upgraded U-bolt and tightener plate (10 mm thicker) are larger and more reliable than other. It can undertake all weather condition, rust free. Ensuring your load is stable and safe.
Made from solid steel, it is a pretty good quality tightener with upgraded extra-thick U-bolt and plate. It is designed to reduce noise and keep things locked tight for however far you have to travel even in tough weather conditions. You can expect this to be really tough right out of the gate.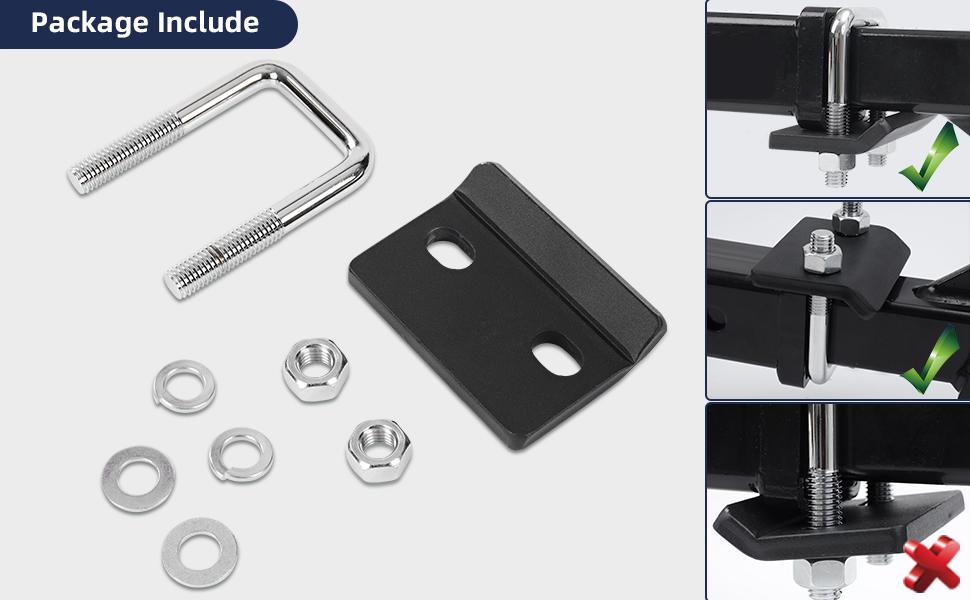 Your satisfaction is our main priority. We will try our best to serve all our customers better. If there are any problems with using it, please contact us. We will take responsibility for exchange or refund.
Customer's satisfaction is our goal. Please feel free to contact us if you have any problems with our product. We are obliged to provide a refund or replacement if the purchaser is not satisfied with our product.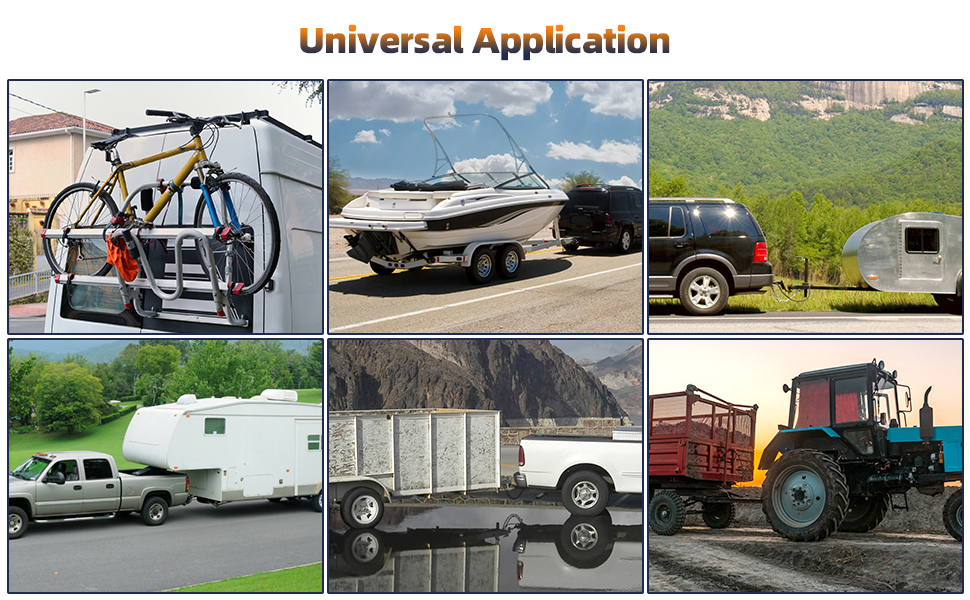 How to Install a Hitch Tightener
Follow the installation instructions below, it won't be as difficult as you assume. Here's how to do it:  First and foremost, you are going to need the following tools: ¾" socket or wrench, U-bolt, tightener plate, washers, lock rings, and nuts. Then,drop the U-Bolt over the stinger and position the tightener plate onto the U-Bolt. Next, place the nuts and hand tighten the washers. At last, finish with the wrench.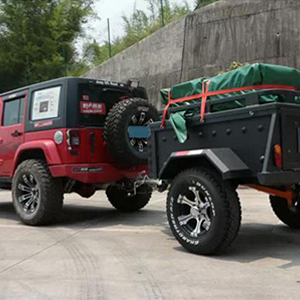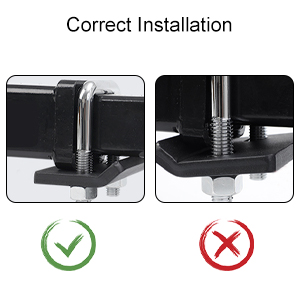 Fits for 1.25" and 2"Hitches
Anti-rattle hitch tightener was designed to stop hitch noise, wobble, rattle and hitch movement for cargo carriers, hitch receiver, trailer ball mounts, bike racks, hitch racks, etc. Enjoy your quiet towing experience.
Install Correctly
Simply slip the U-bolt over the receiver, slide the tightener plate into the bolt, and last tighten into place. Please make sure that the tightener plate is in the correct installation position.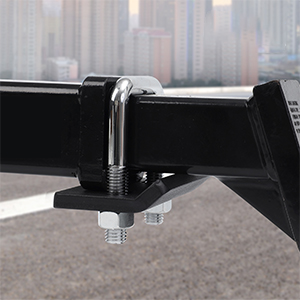 Heavty Duty Material
Made Of high strength thick steel plate, each hitch stabilizer is protected by anti-rust black powder coated finish. Compatible with most hitch brands and hitch Class I, II, III or IV (1, 2, 3 or 4) that measure either 1.25" and 2" (will not work on 2.5" or larger hitch)
---
Previous:
Trailer Hitch Receiver& Coupler Lock Kit, 5/8" Dia 3-1/2" Long Trailer Hitch Lock Hitch Receiver Pin Lock for Class III IV Receiver, 1/4" Dia Trailer Hitch Coupler Lock with 3/4" Inch Span
---